Brewster in Bloom
Fri thru Sun Apr.30, May 1 and 2, 2021


We're so excited that Spring is here on beautiful Cape Cod.

Enjoy!

" CLICK " on the photo of our
famous Zen Frog to see a wonderful video of
Lemon Tree Tree Village Shops.
Courtesy of Leighton Realty

https://www.facebook.com/pages/Lemon-Tree-Village-Brewster-Mass/102879869862415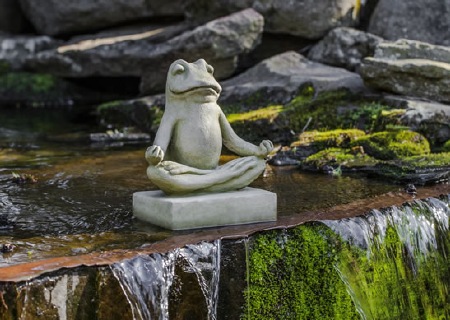 AS WE ALWAYS SAY "THERE'S SOMETHING FOR EVERYONE"

The shopping experience here in the Village has been described as a "unique representation of artists from all over the United States, Europe, the Far East and, of course, our wonderful local artists." The Village is like no other shopping destination as portrayed by the beautiful flower gardens, water fountains, our lovely cafe, amazing shops and our entire staff of people.


Experience Lemon Tree Village Shops
by CLICKING on the LEMON TREE VILLAGE SHOPS sign
to enter our Photo Album.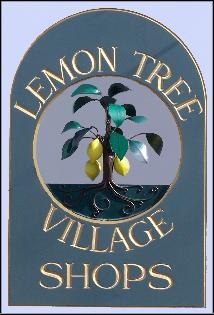 Brewster Birdhouse
Brewster Sweets
By the Bay Designs
Cafe Alfresco
Christmas Emporium
La Bodega
Lemon Tree Pottery
The Store Next Door
The Cook Shop
The Village Gift Shop
Tracy Lamperti -
Counseling and Consultation
Village Toy Store
Woodworks Gallery

New Shop "Feb 1st"
The Santuary
- Healing Therapies and Gifts


We're so excited to welcome
"The Sanctuary" Healing Therapies and Gift Shop to Lemon Tree Village

Tour buses, Campers, and Motor Homes welcome!
Plenty of room in our parking areas.
Restrooms, Tourist Information, and a Cafe available in village.

~ Just by clicking on the the photos, it will direct you to each shops web-site ~
(if the shop has a web-site)

* Store hours vary from SUMMERTIME to WINTERTIME
so check with individual shops web site for shop hours *


The Brewster Birdhouse is located inside Woodworks Gallery

"Everything you need to make the birds feel at home!"

Welcome to the most unique wild bird store on Cape Cod, You'll find everything needed to make the wild birds feel at home and bird watchers happy! We carry an extensive collection of high quality feeders, hand-crafted bird houses and decorative birdbaths. We also have complete setups for installation of feeders and houses, bird seed, binoculars, books, and flag staffs.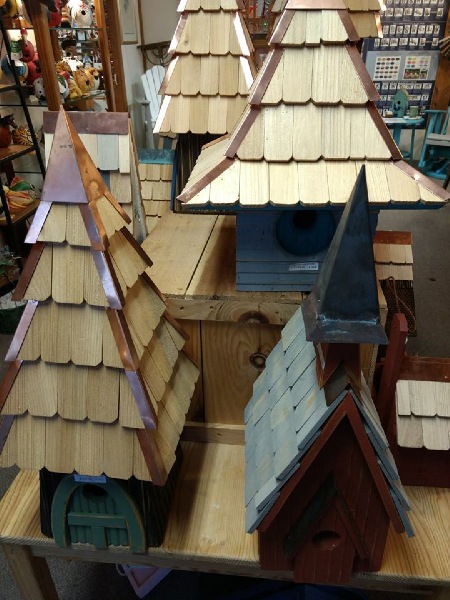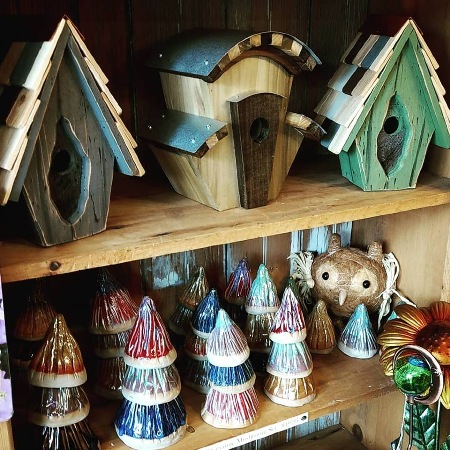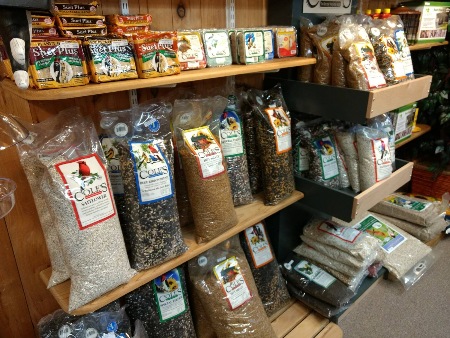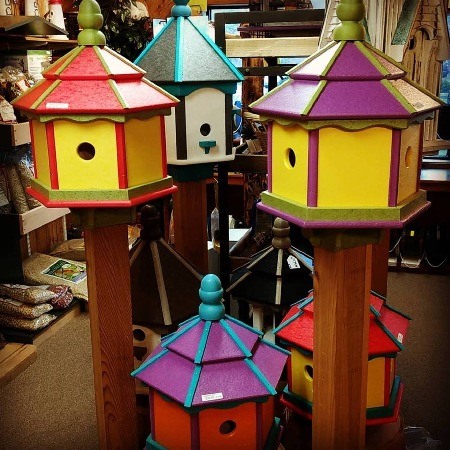 Summer Open daily 10 - 5
Winter Open Fri. and Sat. 10 - 4, Sun. 10 - 3
Phone (508)896-3133

facebook.com/brewsterbirdhouse


"A Sweet Experience!"

Fine Chocolates and Confections. We have a wonderful selection of Truffles, Fudge, Taffy, Holiday Gifts and Confections, Penny Candy, Dried Fruit, Nuts, Sugar Free Chocolates and Candy.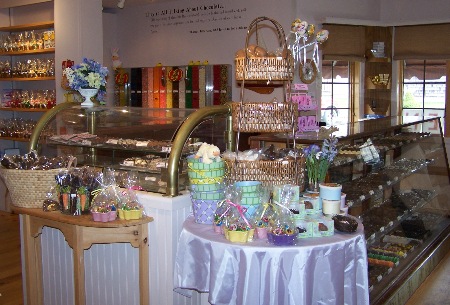 Summer Open Daily 11 - 4:30
Spring and Fall Open daily 11 - 4
Winter hours Wed - Sun. 11 - 4
Phone (508)896-6500brewstersweets@gmail.com
facebook.com/brewstersweets


Established in 1999, By the Bay Designs has enjoyed 21 years of success featuring many locally crafted New England creations. We pride ourselves on the wide variety of affordable, imaginative American-made gifts, jewelry, greeting cards, and decorative arts for the home. Working along with many local artisans, we offer some of the most unique Cape Cod-themed items available. Not to be missed is our souvenir corner where you will find a large selection of Cape Cod clothing and mementos. Our knowledgeable staff is happy to assist you in finding the perfect gift or special keepsake for your home.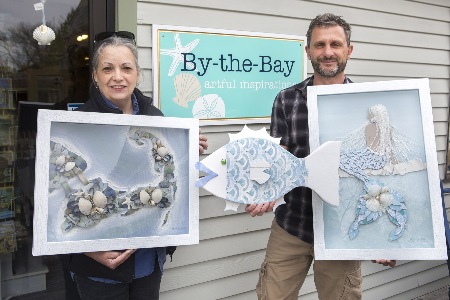 Mark, the owner, showing creations from Nancy Bellows, one of the many local artisans on display in the shop"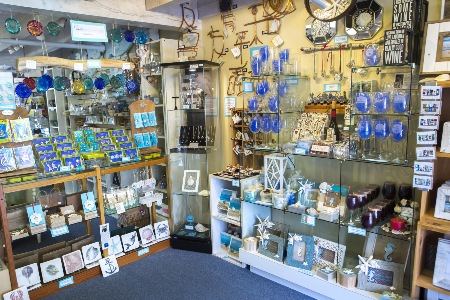 Large selection of Cape Cod clothing and souvenirs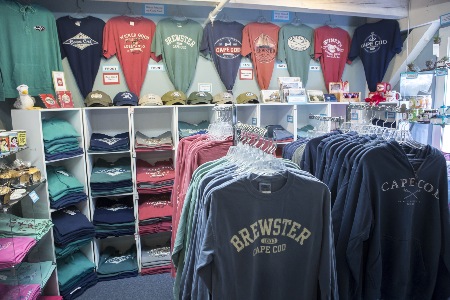 Summer Open Daily 10 - 5
Winter Hours Sat. 10 - 5 and Sun. 10 - 4
Phone (508)896-1800


Enjoy early morning Breakfast, Bake goods, Espresso and Coffee Bar, Chai and Tea. For Lunch, we offer a wonderful selection of Soups, Panini and Specialty Sandwiches, Seafood Specials, Grilled and Fried Food, Hot Dogs, Deli Salads, Pastries, and Frozen Drinks. In the Summertime, we offer a selection of Gelato, Ice Cream and Ice Cream Sundaes.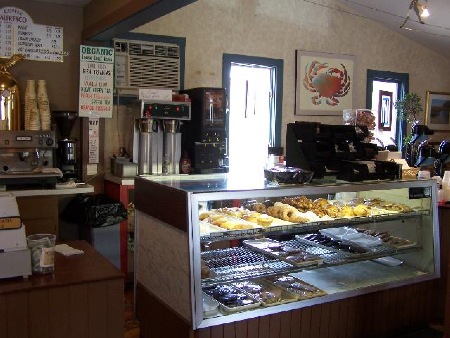 Summer Open Daily 8:30 - 4
Winter Open Daily 8:30 - 3:30Take Out Available
Phone (508)896-1741

CHRISTMAS EMPORIUM IS LOCATED
WITHIN THE LEMON TREE POTTERY SHOP

" A great selection of Christmas ornaments. "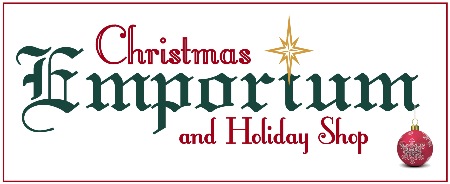 Summer Open Daily 10 - 6
Winter Open Daily 10 - 5

(508)896-3065 Ex 101 lemontreepottery@aol.com

lemontreepottery.com


"As Unique as You Are!"

La Bodega opened its doors over 35 years ago and continues to offer special items for women of all ages and style. With a rotating selection of women's clothing, handbags, jewelry and shoes, piecing together your new favorite outfits is easy. We make it our goal to search for the latest fashions of great quality. Hope to see you soon!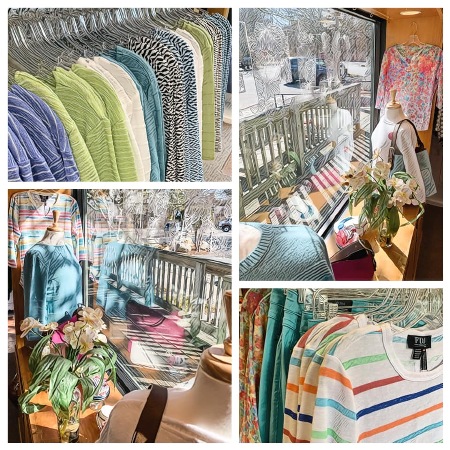 La Bodega is a women's fashion boutique with a variety of high-quality clothing & accessories from all your favorite brands. Habitat, Tribal Fashions, Charleston Shoe Co., Clara Sunwoo, FDJ. Soft Works, Salaam, Shannon Passero, Parkhurst, Marble, Niche, Lulu-B, Cut Loose, Color Me Cotton, Chalet et Ceci and Nally & Millie to name a few!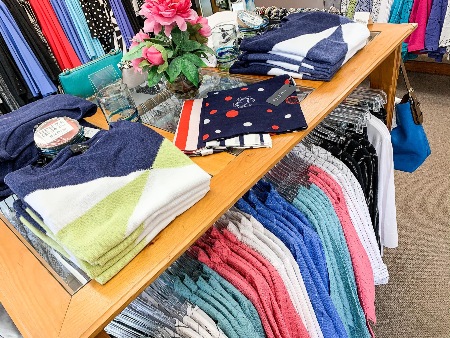 Summer Open Daily at 10 - 6
Winter Open Friday, Saturday, Sunday, and Monday 10 - 5
Phone (508)896-7340
Email pamnickerson52@gmail.com


American-Made Pottery and Crafts, Native American Pottery and artifacts, Native American and American Crafted Jewelry, Fine Jewelry, Garden Statuary and Art, Indoor and Outdoor fountains, Garden Art and Mexican Art.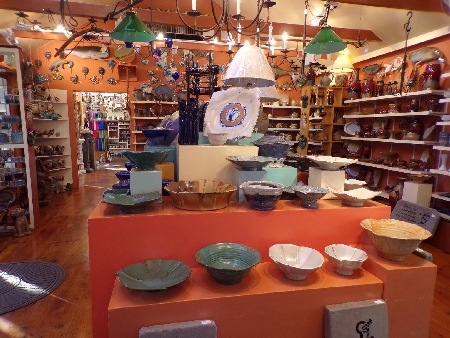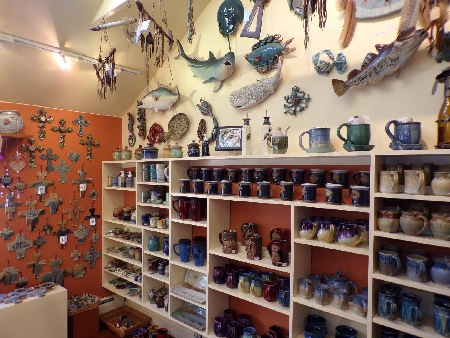 Summer Open Daily 10 - 6
Winter Open Daily 10 - 5
Phone (508)896-3065 Ext. 101
lemontreepottery@aol.com


This Famous and Fantastic shop carries Gourmet Cookware, Copper ware, Bake ware, Kitchenware and Grill ware. They have an interesting selection of Gourmet, Indian, European, and Oriental specialty items. They're known for their cooking , baking and household gadgets, tools and supplies. They offer a wide variety of coffee, tea, spice, jams and condiments.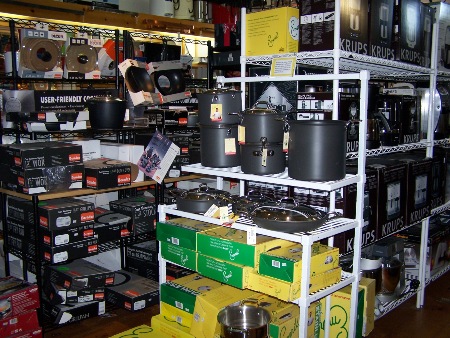 Open Daily 10 - 5 Year round
Phone (508)896-7698 Ext 100



The Sanctuary is a New Age Gift Boutique that offers Yoga Classes,
Psychic and Medium Readings, Reiki Energy Healing, Mentoring, Aura Photos,
Crystal and Sound Therapies and Special Classes and Events. Also, Halotherapy in the Salt Cabin. Salt is naturally anti-inflammatory, antibacterial, antiviral, and anti-fungal.
It helps Colds, Allergies, Asthma, Chronic Sinus Infections, Skin Issues, and Stress.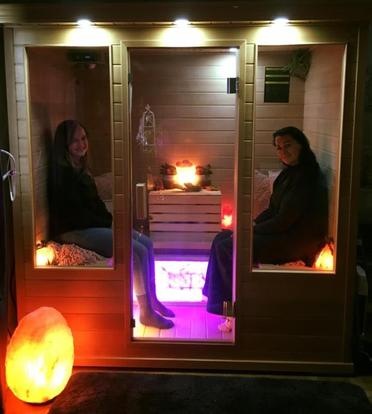 Salt Cabin for Halotherapy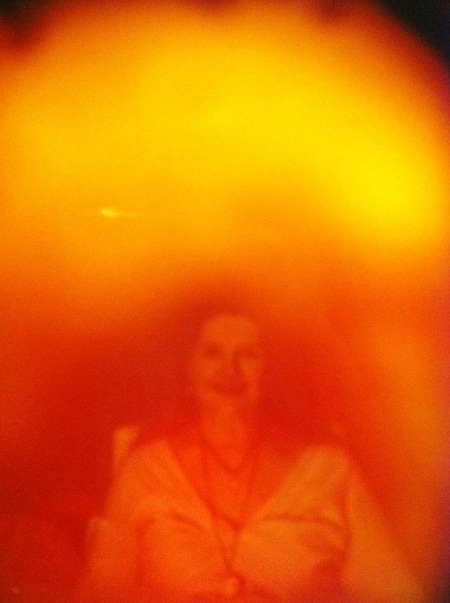 Aura Photos

Gift Boutique Hours
Monday thru Friday 10 AM to 6 PM
Saturday and Sunday 10 AM to 5 PM
Telephone (508)362-8000

facebook.com/TheSanctuaryCapeCod



Phone (774)722-5919

"A Wide Selection Of Toys For The Young and the Young At Heart!"


A Wide Selection of Toys for the Young and The Young At Heart!

THE VILLAGE TOY STORE of Brewster, is a family run, local, independent toy store where FUN is top priority. We hand pick all our toys from the highest quality manufactures in the toy business, offering a wide selection of educational and challenging toys to entertain young minds as well as the "old fashioned" toys that we grew up with that will entertain the minds of everyone young at heart.
We are ...

THE FUN STORE ON THE SECOND FLOOR

The staff at THE VILLAGE TOY STORE is always excited to help customers find the perfect toy. Plus, the shop is stacked floor to ceiling with unique items designed for fun and guaranteed to spark the imagination. Owners Mark and Sherry Bergeron are dedicated to bringing you the widest variety of toys at the best prices around. Be sure to stop by and say hello!

FUN IS ALWAYS FREE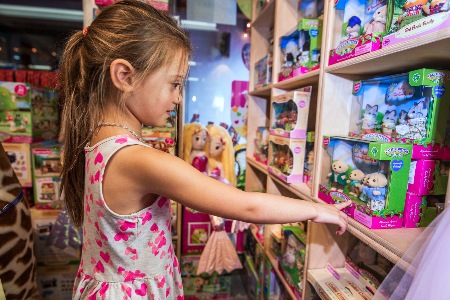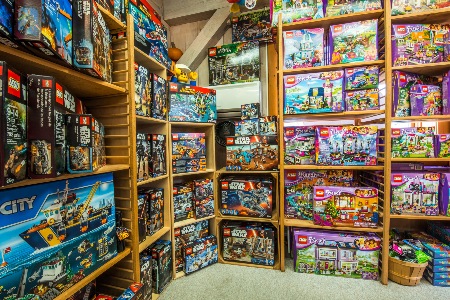 WE HAVE A GREAT SELECTION OF LEGOS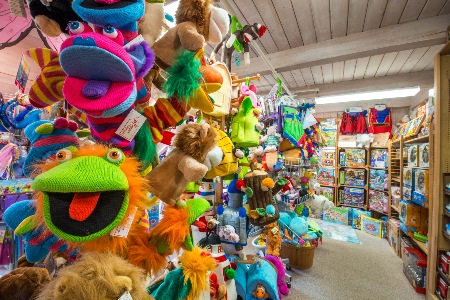 WE HAVE LOTS OF STUFFED ANIMALS AND PUPPETS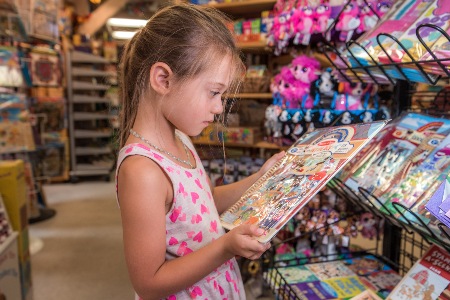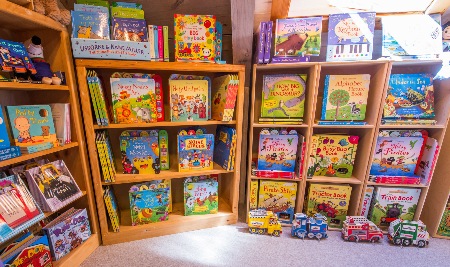 WE SELL THE BEST VARIETY OF POPULAR CHILDREN'S BOOKS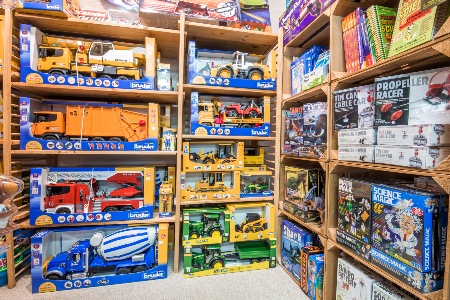 A LARGE SELECTION OF TRUCKS ARE AVAILABLE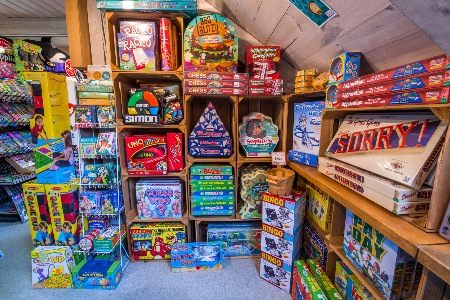 WE HAVE AN EXCELLENT SELECTION OF NEW AND VINTAGE BOARD GAMES AND GAMES


Summer Open Daily 10 - 6
Winter Open Wed thru Sat 10 - 5, Sunday 11 - 4
Spring - April 1st and Fall Open Daily 10 - 5 and Sun. 10:30 - 4:30
Phone (508)896-8185

thevillagetoystorebrewster.com


This is an extension to the Village Toy Store and right next door

Featuring Delightful Gifts & Apparel For Your Baby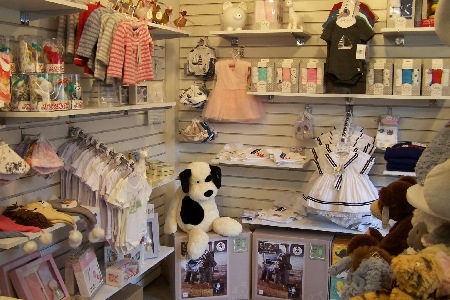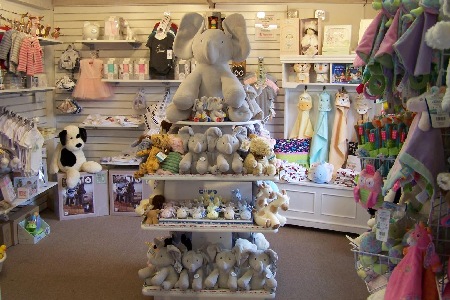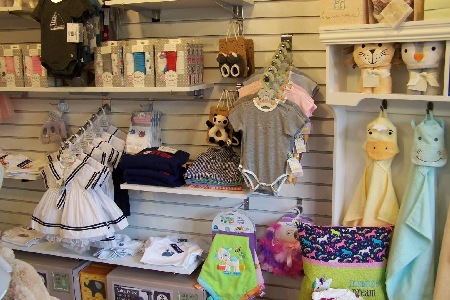 Lemon Tree Village has a wonderful new gift shop.
The Village Gift Store is offering a unique assortment of
Captivating Treasures for the Discerning Customer.

Summer Open Daily 10 - 6
Winter Open Wed thru Sat 10 - 5, Sunday 11 - 4
Spring - April 1st and Fall Open Daily 10 - 5 and Sun. 10:30 - 4:30
Phone (508)896-8185

www.thevillagegiftstorebrewster.com


This shop carries a unique selection of American Crafted Wood Art and Gift Items. Wood Gift Items includes Hand Carved Birds, Jewelry, Jewelry Boxes, Signs, Salad Bowl sets, Serving Spoons and Tongs, Watches, Old Fashioned Toys, Toys and Games, Wood Wick Candles, Wind chimes, Rocking Chairs, Amish Furniture, Children's Furniture and so much more.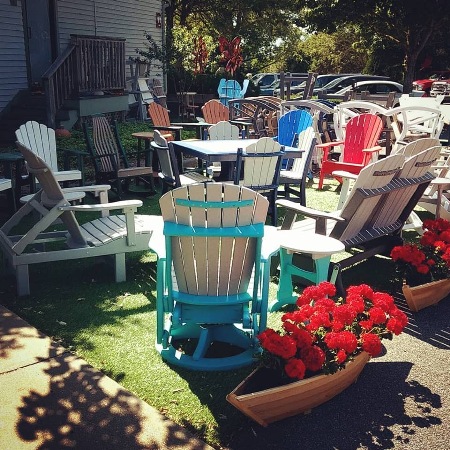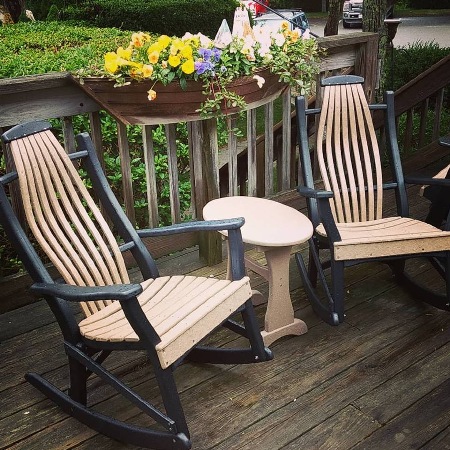 "Fine Handmade Wood and Nautical Items"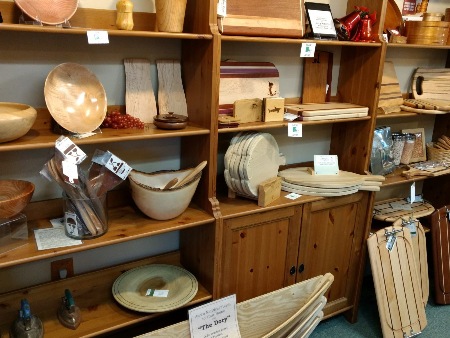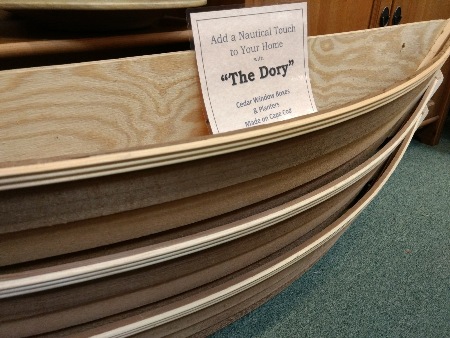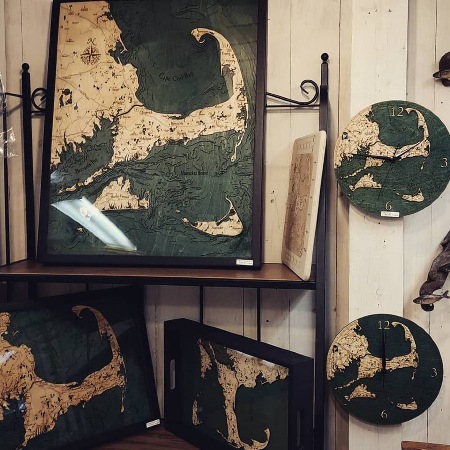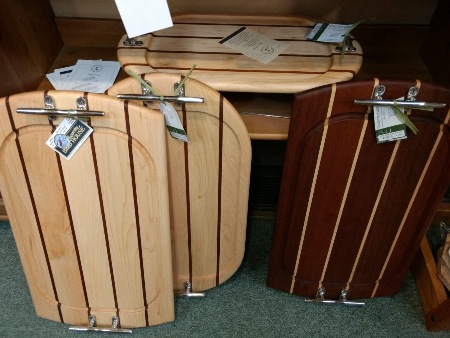 Summer Open daily 10 - 6
Spring and Fall Open daily 10 - 5
Winter Open Fri. and Sat. 10 - 4, Sun. 10 - 3
Phone (508)896-3133

Please CLICK on this LEMON TREE VILLAGE SHOPS sign to view our Photo Album